2 Key Benefits Of Built-Up Roofing (BUR)
Built up roofing is one type of roofing system commonly used on flat roofed structures across the country. Although many people are embracing newer flat roof techniques such as rubber membranes, built up roofing continues to offer certain benefits that others simply can't match. If you would like to improve your knowledge of flat roofing techniques, read on. This article will discuss two key benefits of built up roofing.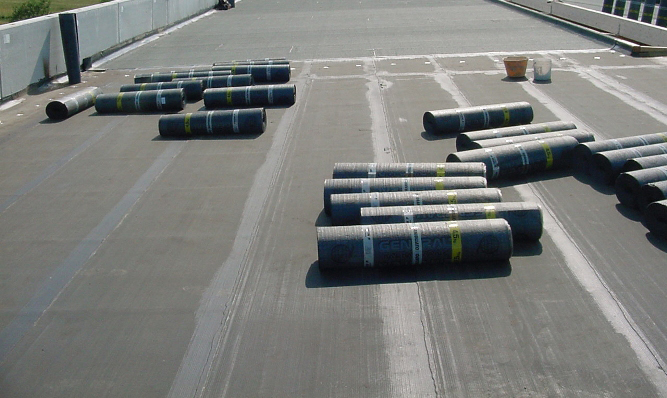 Multi-layered Protection
Proponents of membrane roofing like to tout its ease of installation. This is true, considering that membrane roofing consists of a single sheet of thick rubber. Built-up roofing, on the other hand, consists of multiple layers of asphalt, felt, and gravel. While this makes it much more time intensive to install, it also gives built-up roofing a degree of durability and protection that other flat roof systems simply can't match. A single puncture in a roofing membrane is all it takes for a leak to begin causing water damage.
Stands Up To Roof Traffic Better
Flat roofs are more than just an aesthetic decision by an architect. They exist in order to provide a location for things like air conditioning condensers and water tanks. Of course, such structures are going to require periodic maintenance, and not all flat roofing systems are going to prove equally durable when it comes to the presence of such foot traffic over the years.
Rubber membrane systems are much more likely to develop problems as the result of heavy foot traffic, which over the long term may cause them to become detached, ripped, or otherwise damaged. Built-up roofing, however, is able to withstand virtually any amount of roof traffic you can throw at it. And should it become somehow damaged, making repairs to a built-up roof is much easier than making repairs to a membrane system.
For more information about which type of flat roof system is best suited for your needs, feel free to contact the experts at Lifetime Commercial Roofing.