4 Tips for Repairing Metal Roofs
Metal roofs last longer than most, but that doesn't mean they will never develop any damage. Metal roof repair is not needed as often but when it is we are here to help. We have included 4 Tips for Repairing Metal Roofs.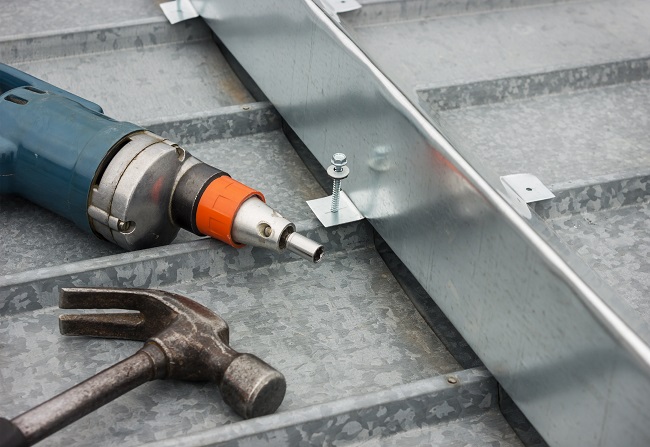 Loose Parts
Parts that hold your metal roof together can get loose, which can cause your entire roof to deteriorate. If there are any loose nails, you'll need to place them securely back in place. It isn't safe for an amateur to attempt to do this alone. Some fasteners may just get worn out, in which case it is best to replace them with new ones.
Rust Patches
It's not impossible for rust to develop on metal roofs. The rust should be removed. To avoid further deterioration, the area where the rust was should be reinforced.
Holes and Leaks
Holes and leaks can develop in metal roofs as well. They'll need to be patched up using things like urethane roof cement or waterproof flashing membrane. You'll need a professional to help you out with this. Leaks can also develop when openings appear by the seams.
Paint Coming Off
This won't necessarily damage your roof, but is sure doesn't help your house look prettier. If your metal roof has old and fading paint, it may be time for a new coating. A professional roofing company will be able to help you out with getting your roof painted.
Need a new metal roof? Or does your old metal roof need repairs? Contact us today for help.
Schedule An Estimate
Call: 817-369-3600