Composite Roofing 101
Composite roofs in the form of shingles are possibly most common type roof for houses. It is easy to install, affordable, long-lasting, and available in many colors. Composites are two or more materials with differing chemical and physical make-ups that are combined in a way where they both work together and create a new substance. Even though the new substance is distinct from the original two, the originating materials' characteristics remain mostly in tact, providing the best properties of each one. They are usually designed with a specific application in mind.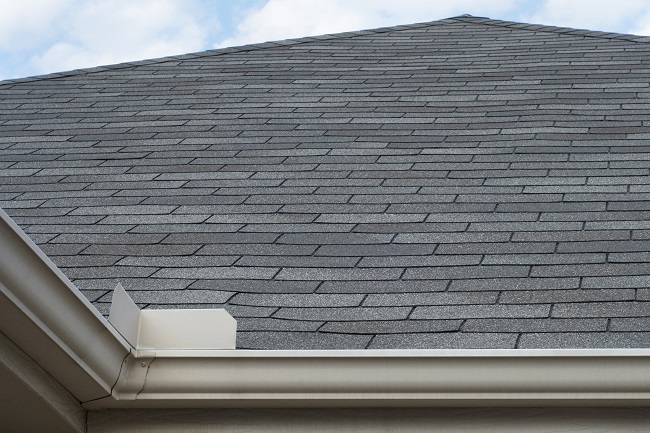 History
Composites truly reach back to long ago when people used to mix mud with sticks in order to strengthen their home. They were then used to create weapons and ships up through the 1800s. In the 1980s, the United States began importing greater amounts of gas and oil, reaching 50% by 1994. In order to increase production domestically, the U.S. needed a way to reach the oil in the oceans and under other large bodies of water. This required piping that was not only strong but also light weight so that it could replace the current metal alloy pipes that the rigs were using. Replacing these pipes would also result in less weight on the rig platforms while reducing the cost of maintenance. It did not take much time for builders to realize other uses for this material.
Make Up
There are two main components of composites that make up the materials most commonly found today.
Matrix: A matrix looks like a grid where the materials are weaved through one another, as opposed to smashed together. This form is found in most light weight metals such as titanium or aluminum. It can also be very resistant to high temperatures.
Reinforcement: The reinforcement material can be both continuous or discontinuous. It functions as both a structural support and source of needed chemical changes. For example, it can increase thermal conductivity or decrease friction.
Composites are generally made by incorporating a reinforcing material into a matrix. The process of creating a composite is complicated and requires taking these materials through several states in order to be manipulated properly.
Benefits
There are many benefits to using composites over traditional or pure substances. As mentioned above, they are lightweight and strong in multiple ways. More specifically, they have a high strength-to-weight ratio, have both a high impact strength, and can be highly insulated making them ideal for roofs. Composites are also low maintenance because they resist corrosion, generally have fewer pieces and are smaller in size leaving less to clean. They also can be easily manipulated and do not conduct electricity, which solves a lot of problems in many industries.
Examples
While composites like wood and cellulose exist in nature, they are rapidly becoming the preferred material in many industries. Currently, they are used in construction materials such as cement and concrete. They are all around us in aircraft, bridges, and sporting equipment. While many companies are using pure plastics if they are in need of something stronger and lighter they quickly turn to reinforced composite plastics such as such as a fiber-reinforced polymer. Fiberglass is a common polymer used in boats and cars. And of course, roofing, construction, and piping companies use ceramic and metal composites quite frequently these days. In fact, it is becoming quite popular in the robotics field as it allows researchers and developers to integrate actuation, sensing, communication, and computations into the building materials during the process as opposed to after.
Contact us to find out if composite roofing is right for you!