How to Save Money on Commercial Roofing Repairs
If you are like many business owners, you might always be looking for ways to cut costs, such as by saving money on building maintenance. For example, you might be concerned that you are spending too much on commercial roofing repairs. Luckily, following these tips can help you save money on this important maintenance task.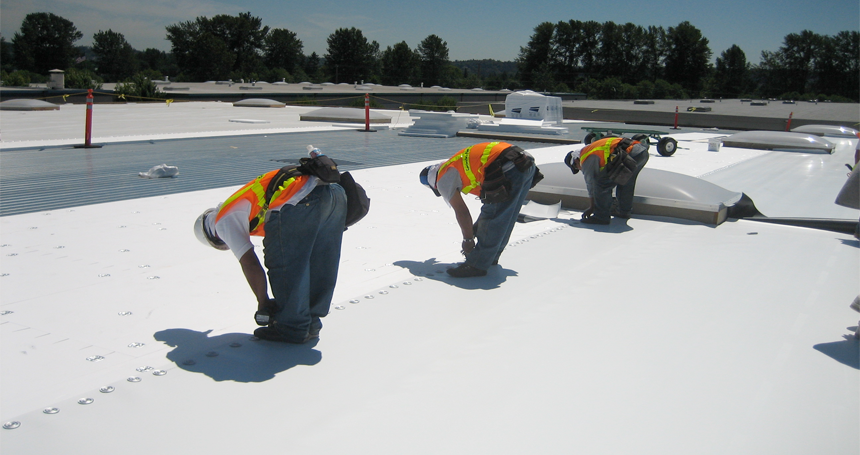 Choose a Durable Roofing Type
Some roofing types are more prone to repair issues than others. For example, even though metal roofing can be more costly to install, it can be more durable and can be more affordable to repair. If you're installing a new roof, consider looking for a roofing option that is more durable so that you can save money in the long run.
Have Your Roof Inspected Regularly
If you neglect your roof, you might feel as if you are saving on having someone come out to inspect it. However, you could find yourself spending a whole lot more in the long run on expensive repairs. It's always a better idea to keep your roof well-maintained versus "letting it go" and dealing with expensive repair issues later on.
Consider Your Options for Repairs
In some cases, you might have different options for repairs. For example, you might be able to have your roof re-covered rather than completely replacing it, which can be more affordable and less disruptive. It's always a good idea to ask about your options and to weigh out the pros, cons, and costs of each to make the right decision.
Choose the Right Commercial Roofing Company
The roofing company that you choose can make a big difference in both the quality of work that you can expect and the amount that you're going to pay for it. If you're looking for a commercial roofing repair company that you can count on for reliable work and reasonable prices, give us a try at Lifetime Commercial Roofing.
Keeping your commercial roof in top-notch shape is important, but it can be expensive. Luckily, there are ways to keep costs reasonable while still taking good care of your roof. If you follow these tips, you might find that you can save a lot of money, and your roof is sure to look better than ever. If you need help with any of your commercial roofing repair needs, contact us at Lifetime Commercial Roofing today.